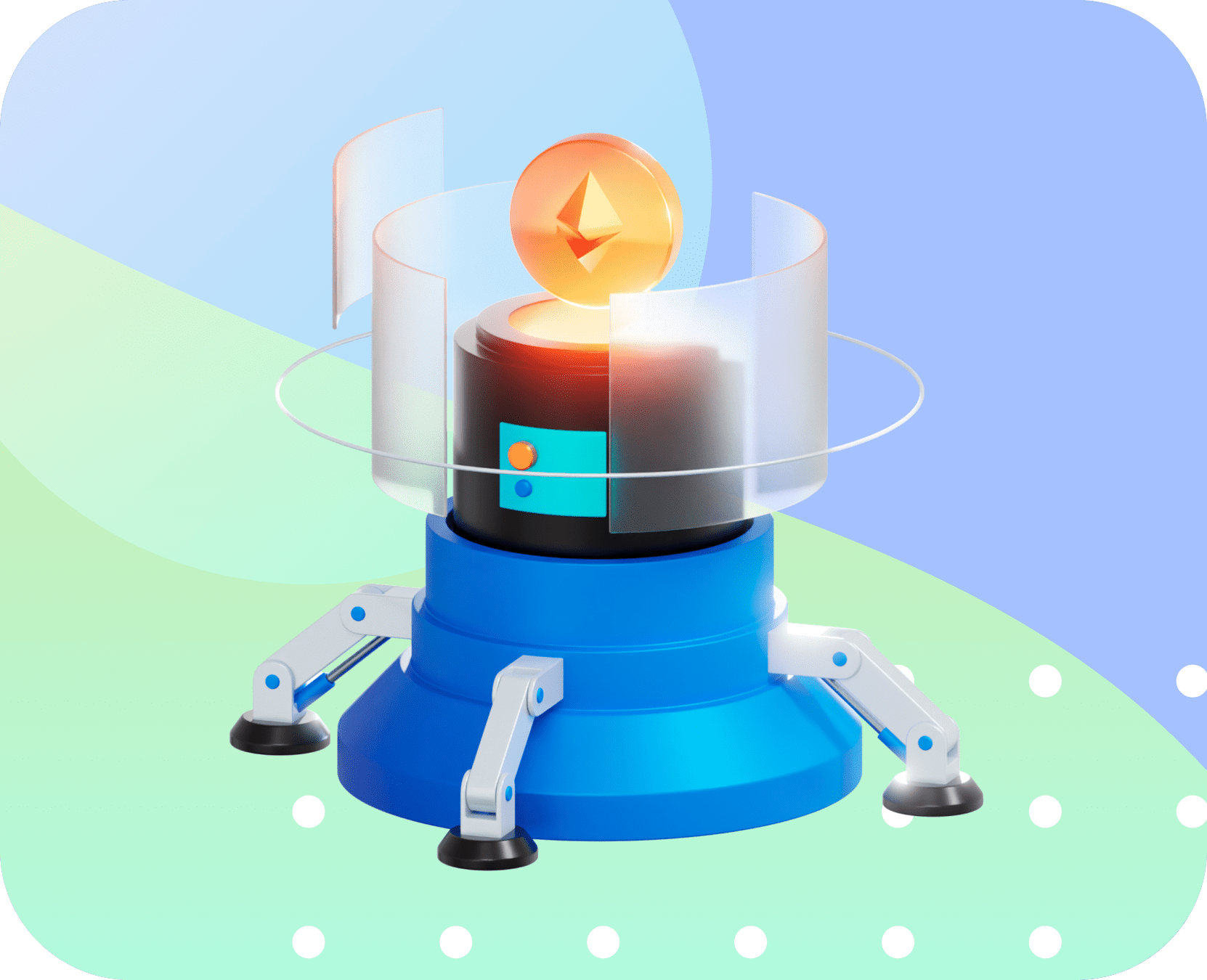 The Major Things You Should Know About NFTs
NFTs, or non-fungible tokens, are crypto assets designed for something unique—like a work of art—and collectible through blockchain. They've been mainly discussed in the context of art but NFTs can be used for many other purposes.
Thanks to the media attention given to NFTs today and their high selling prices, it's easy to get fooled and start drawing parallels with the 2017 ICO mania. However, the two phenomena diverge. Let's dig into how NFTs function and what is so special about them.
Art and collectibles are never far behind when it comes to non-fungible tokens (NFTs). There have been massive NFT sales of works by graphic designers and visual artists. One of the most known examples? The artist Beeple auctioned his NFT "Everydays – The First 5000 Days" for a jaw-dropping $69 million.
Even though NFTs are extremely popular, there's a lot of misconceptions around them. Let's explore the realm of NFTs: how they work and how you can use them.
What is an NFT?
An NFT is a crypto asset representing something one-of-a-kind and collectible using the technology of blockchain. The NFT may rise in demand if a well-known artist or a world-renowned musician produces it. The token might also be helpful in a game or for obtaining a full collection.
You might be already familiar with NBA Top Shot which is a digital card collectible for basketball fans. The cards function similarly to conventional trading cards, but their validity is ensured by blockchain technology. Some cards are less frequent than others, and each has a different value.
Basically, a non-fungible token cannot be forged or duplicated. Let's look at the definition of fungibility, and then we will understand a bit more about what makes an NFT special:
Fungibility is an asset's capacity to be interchangeable with assets of the same sort.
One bitcoin is equal and exchangeable for another bitcoin. At the same time, a #1/99 Keldon Johnson Holo Icon Top Shot card is not interchangeable because there is only one card like that.
What can I do with an NFT?
What you can do with purely collectible digital art NFTs is pretty limited. NFTs come in a variety of shapes, sizes, and use cases. Of course, you can trade them, but in terms of usefulness, the NFT of a photo isn't much different from a regular print.
Nonetheless, some NFTs are used in games, such as the well-known CryptoKitties on the Ethereum blockchain, where a collectible cat can breed to pass down its characteristics to new cats.
NFTs are generally used by commercial platforms, too. There is a massive market for PancakeSwap's NFTs that are artistic and convertible into cryptocurrency. Due to this unique combination, people can speculate on the future cost of the cashable amount.
All these NFTs have the capacity to be traded for various digital assets. This implies you can use ETH, BNB, or other cryptocurrencies to buy or sell NFTs.
How are an NFT's rarity and value determined?
The value of an NFTis determined by what it represents. When it comes to crypto art, it is very comparable to other types of art. We must consider who produced it, the aesthetic merit of the piece, and how desirable it may be to other collectors.
If an NFT is part of a limited run or series, specific numbers are typically more valuable than others. We usually think of #1 as attractive, whereas other numbers, such as #13 or #7, are considered lucky, too. The value and rarity of an item are determined by many variables, including those stated above. You can observe how the rating of these Top Shot NFTs impacts the pricing.
Specific NFT goods or creatures may provide financial rewards in game-based NFTs. If they give you an extra $100 in staking rewards, it's worth at least $100, paying no attention to its artistic value.
The NFTs at PancakeSwap are a little different. Some of their tokens may be exchanged for CAKE, the platform's native cryptocurrency. So, if your cuddly bunny can offer you 10 CAKE and CAKE costs 20 USD per token, your NFT is worth no less than $200.
Where can I find NFTs?
If you want to learn more about the many NFTs we reviewed, there are a few places to start looking. NFT marketplaces have a range of non-fungible tokens on sale from both renowned artists and beginners. There are several options, but the most popular include OpenSea for Ethereum-based NFTs and Treasureland for BSC.
The number of marketplaces is rapidly increasing, with some being more specialized than others. If you want to buy something from a famous artist, make sure to check the marketplace to verify his identity. You may also find NFTs by engaging in blockchain games or decentralized finance (DeFi) projects.
Are NFTs the new ICO?
Shortly, no. While there are some similarities in the amount of money raised by NFTs and their current buzz and popularity, that is about it. An initial coin offering (ICO) is a technique of acquiring funds for a project by selling project tokens. It gained popularity around 2017 and became notorious for the number of frauds and unsuccessful projects that took place.
It is not difficult to understand how some people may think NFTs are so similar to ICOs. These digital collectibles were sold for millions of dollars not so long ago. They are also all over the news and considered as a way to make some "quick money" with cryptocurrency. The similarities between the two cease at these two points. However, you must conduct your own research before putting your money at risk, as not all projects are legitimate.
How do you verify the authenticity of an NFT?
Depending on what you're searching for, proving the legitimacy of your NFT might be difficult. Without a doubt, people are uploading other artists' work and posing as them. In this situation, you need to contact the artist to ensure that they are selling NFTs of their work.
The creator of an NFT should provide you with some kind of identification to check. The majority of the effort will consist of inspecting your NFT using a blockchain explorer. When it comes to blockchain, we usually take in the "don't trust, verify" approach.
The minting date and the wallet address that coined the NFT might be helpful information. In addition to this, you could check to see whether your NFT matches the transaction history ID. This technique is superior to simply checking the image or file linked with your collectible. For instance, for the recent sale of digital artist Beeple Christie's has provided the token ID, token contract, and wallet address for validation.
To validate the underlying content, there is occasionally a URL to the file or an IPFS link. However, they both can be exploited by someone else to generate a bogus token. In most situations, you should verify with the originator first.
Summary
When it comes to NFTs, new use cases and developments emerge on a regular basis. Considering NFT's popularity, it's easy to forget that technology is just a few years old, having been improving since 2017. Before you start putting money into these tokens, make sure you know exactly what you're getting into and how to use them. After all, NFTs lead to a whole universe of projects that use them in various ways.