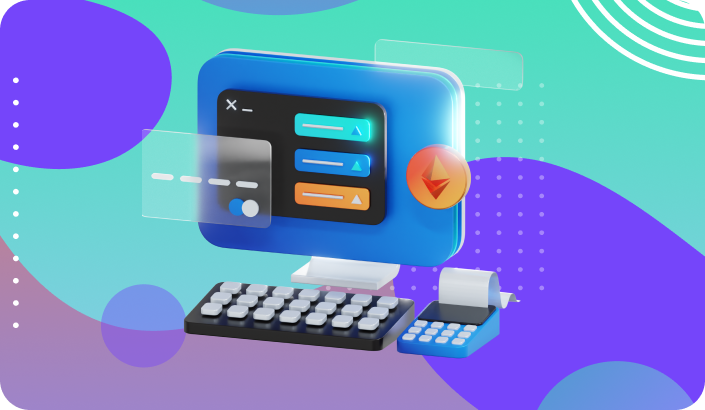 How can you use your crypto in real life?
For cryptocurrency 12 years was enough to go mainstream. Even 10 years ago, only a few enthusiasts knew about Bitcoin, and today you can buy real goods and pay for services with cryptocurrency: more than 15,000 retailers around the world accept Bitcoin and Ethereum for payment.
Let's figure out how users employ cryptocurrency in everyday life and whether it is possible to buy something with it.
Who uses cryptocurrency and why
Before the emergence of the first bitcoin exchanges, cryptocurrency was not used for anything: you could only transfer it from one wallet to another, but you could not exchange it for another currency or product. The first real Bitcoin deal took place on May 22, 2010, when a young Florida programmer Laszlo Heinitz purchased two Papa John's pizzas for 10,000 BTC. This day has gone down in the history of cryptocurrencies and is celebrated annually by crypto enthusiasts as Bitcoin Pizza Day. In addition, this transaction has become one of the largest in terms of the current rate of Bitcoin.
The first exchange was created in February of 2010 under the name Bitcoin Market. This was to be the place where users could buy and sell cryptocurrency for fiat money. Later, the New Liberty Standard exchange appeared, on which the Bitcoin rate was first established: $ 1 = 1,309 BTC.
Bitcoin and speculation
After the appearance of the first cryptocurrency exchanges, the bitcoin rate began to rise, as did the number of investors and traders who saw the speculative potential of the cryptocurrency. Even now, digital assets are characterized by significant volatility, not inherent in traditional types of assets such as stocks, bonds and commodities. The cryptocurrency rate can rise or fall by 50% or more in just a few hours.
This volatility allowed speculative investors to make quick profits. This opportunity came with the launch of exchanges such as MtGox and Coinbase. In 2013, the volume of Bitcoin sold per month on the Coinbase exchange exceeded one million dollars. By the way, speculators never miss a single opportunity to manipulate the market.
Often crypto traders use news feeds, such as media releases with market predictions or tweets from celebrities to artificially raise or lower the price of crypto assets. This scheme is known in crypto trading as pump and dump. It consists of traders first "pumping up" the price of the asset, triggering an even stronger wave of buying, and then "dumping" it, causing the price to collapse due to a flurry of selling.
The same scheme is used in the derivatives markets, as a result of which traders' positions are often liquidated. Futures and perpetual contracts allow you to manipulate the market in both directions, playing short as well.
Crime and Anonymity
Cryptocurrency is famous for its anonymity: although blockchain records all transactions and can be easily tracked using any browser, wallet addresses are not tied to any real account or user. In other words, we can see where the coins are sent from and to, but we don't know who sent them exactly.
This feature of blockchain has become attractive to users who use cryptocurrencies for criminal purposes. Bitcoin became popular on the darknet and was heavily used for money laundering and other illegal activities.
The heyday of digital asset crime was in 2013. This year, the US Drug Enforcement Administration made an arrest for the first time, confiscating 11 BTC from detained criminals.
In the same year, the founder of one of the most popular marketplaces on the Silk Road darknet, Ross William Ulbricht, was detained, from whom the FBI seized 26,000 Bitcoins, which at the current rate is about $1.5 billion.
A new stage in the development of criminal activity began with the emergence of anonymous cryptocurrencies, such as Dash (DASH), Monero (XMR), and Zcash (ZEC). The protocols of these cryptocurrencies allow you to hide the addresses of senders and recipients, so it is almost impossible to trace the transaction.
Dash pioneered the technology behind the Coin Join function used by bitcoin mixers: transactions are mixed into one group and randomly distributed to addresses, which prevents the wallets of real senders and recipients from being linked.
Regardless, Bitcoin, Ethereum, and Bitcoin Cash remain among the most widely used cryptocurrencies on the dark web, along with Monero. The popularity of the cryptocurrency Monero is due to the fact that ring signatures and hidden addresses are used when sending transactions, which also allow the actual amount sent by the wallet owner to be hidden.
Bitcoin ATMs
In November 2013, the first ATM was installed in Vancouver, Canada, which allows you to cash out Bitcoin. The news was published on the BBC website. ATMs resemble traditional ATMs and differ only slightly in functionality, but instead of a bank account, cryptocurrency wallets are used, into which users can deposit coins by paying in currency.
According to Coin ATM Radar, there are currently over 32,000 crypto ATMs installed worldwide. U.S. (28,263), Canada (2,125), and El Salvador (205) lead in terms of the number of crypto ATMs.
Crypto Cards
Even if the stores where you pay for purchases do not accept Bitcoin, you can use crypto credit and debit cards for purchases. They work through payment systems that exchange cryptocurrency for fiat: when you make a purchase, the cryptocurrency on the card account is converted into fiat currency, which is transferred to the merchant's account.
You can use a crypto card as a single account for digital assets and national currencies. The main disadvantage of these cards is the high commission that users pay for the conversion of assets: fees can reach 5% or more.
Cryptocurrency Payments
In 2011, BitPay was launched in Atlanta, USA. Thi was the world's first payment service provider using Bitcoin. Already in 2012, the company announced that the number of merchants accepting Bitcoin for payment exceeded 1000. The adoption of Bitcoin started OkCupid and Foodler started accepting this first cryptocurrency for payment. Following them, the popular Chinese service Baidu began to use cryptocurrency to pay for services, but then the company abandoned the plan after the Chinese authorities banned the use of digital assets.
Payment services are rapidly evolving as cryptocurrencies approach mass adoption. In 2021, the Binance exchange launched the Binance Pay service, through which users can pay for goods and services with cryptocurrency directly from the exchange account and using a crypto card issued by the company. Now the service allows you to book hotels and pay for purchases with more than 50 different cryptocurrencies, such as BTC, ETH, BNB, ADA, BUSDT, DOT, and others. Travala, Coinsbee, Futuelink, and Cryptorefills have connected with the service.
At the beginning of the same year, Tesla announced that it would accept Bitcoin to buy electric cars, but soon abandoned the idea, citing environmental concerns associated with mining.
What and where to buy with cryptocurrencies
Now you can use cryptocurrency to pay for food in stores, pay bills in cafes, and even book hotels while traveling. The number of retailers accepting cryptocurrencies continues to grow. But so far, this is only possible in a few countries. In Germany and Japan, Bitcoins have already been accepted for some time to pay for goods and services. But the first country to legally recognize Bitcoin as a legal tender was El Salvador. Now merchants are required to accept bitcoins if customers want to buy goods with them or pay for services with them.
The government of El Salvador not only recognized Bitcoin but also invested in the main cryptocurrency itself, having bought more than 1200 BTC in total. The popular payment service PayPal, which previously blocked users' wallets if they were associated with crypto transactions, added Bitcoin support in 2020. VISA has yet to follow PayPal's lead, but it's probably only a matter of time. Mastercard began to cooperate with the Bakkt platform. The company said that now any bank or seller who is part of its vast network can use the cryptocurrency as payment.
Microsoft
Microsoft was one of the first major companies to accept Bitcoins back in 2014. You can buy XBOXes or an app from the Microsoft store using digital currency.
Shopify
The world's most famous online store aggregator also allows its customers to use cryptocurrency for payments. For now, only Bitcoin is available to retailers, but Shopify plans to expand the number of cryptocurrencies its stores accept for payment.
Overstock
The company, like Microsoft, has been accepting BTC since 2014. Overstock has partnered with the exchange ShapeShift. After the start of cooperation, the company added other cryptocurrencies besides Bitcoin, including the anonymous coins Dash and Monero.
Starbucks
One of the largest coffee franchises in the world allows you to buy products from its menu with cryptocurrency through the app Spedn. To do so, you use a QR code that the vendor scans. Starbucks is not the only franchise that accepts bitcoin: world-famous chains KFC and Subway have also joined the movement.
Gyft
Gyft is a popular service through which users can buy gift cards from Walmart, eBay, Uber, Starbucks, PlayStation, and many more. You can spend your bitcoins to buy one of these cards. By the way, this will be one of the ways to cash out cryptocurrency if there are no Bitcoin ATMs and retailers in your region that accept crypto-assets for payment.
Conclusion
Cryptocurrencies are moving ever closer to mass adoption. States are actively working on rules for regulating cryptocurrencies, considering the possibility of accepting crypto assets as legal tender, and more and more traditional businesses are starting to accept crypto payments.
Perhaps in the future, every country will have its own crypto government and it will be possible to pay with cryptocurrencies at any store or service, but it is too early to talk about it. One thing is clear: no business wants to miss the opportunity to become part of the rapidly evolving digital ecosystem.