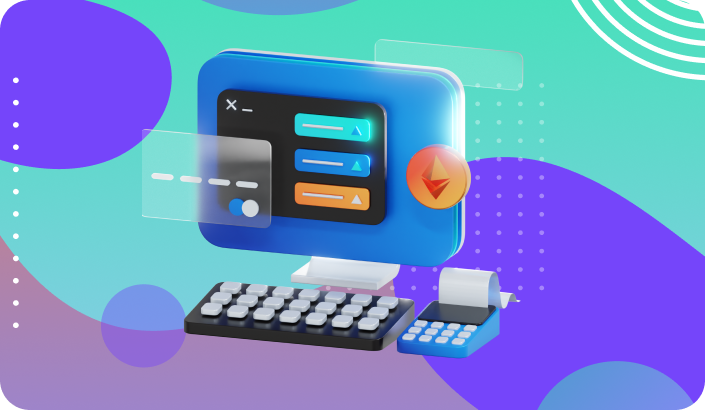 How to use a Bitcoin ATM
You can buy Bitcoin in a number of ways: on a crypto exchange, through a traditional or P2P exchange, or directly from the owner. However, if you want to exchange a large amount of cash, exchanges are not suitable for you, and exchanging cryptocurrency with a stranger may be too risky. In this case, Bitcoin ATMs come to the rescue.
Description: In this article you will learn what a crypto ATM is, how to use Bitcoin ATM and how to find them.
What is a Bitcoin ATM (BATM)
An ATM or a cryptomat is an analog of an ATM, designed to exchange cryptocurrencies for fiat money. Although these devices look similar, they work in different ways: users of crypto ATMs do not have an account, but interact with their crypto wallet. In other words, when you buy bitcoin with cash, the coins are sent to your wallet bypassing the middlemen (banks). Meanwhile, no one knows who exactly owns the bitcoin wallet.
Crypto ATMs emerged in late 2013 when there were only a few exchange bureaus. The world's first crypto ATM was set up in Vancouver, Canada. The news about this event was published on the website of BBC News. In 2017, there were already 1,833 Bitcoin ATMs in 59 countries worldwide, and in 2021 – 29,865 in 75 countries according to the service Coin ATM Radar.
All ATMs offer cash for bitcoin exchange, and some also support altcoins such as Ethereum (ETH), Dogecoin (DOGE), Bitcoin Cash (BCH), Litecoin (LTC) and others.
The absolute leader in the number of crypto ATMs in the world is the United States, which aims to become the world center of the crypto industry. Here is a list of the top countries by the number of installed Bitcoin ATMs:
USA – 26271
Canada – 2025
El Salvador – 205
Spain – 181
Austria – 140
Hong Kong – 134
Switzerland – 133
Poland – 123
GREAT BRITAIN – 106
Romania – 96
Now let us go through the steps of buying cryptocurrencies with a crypto ATM… If you already have a crypto wallet and want to use the terminal, skip the first step and go directly to the stage of searching for a cryptomat.
Step 1. Create a wallet for storing cryptocurrencies
Before you buy cryptocurrencies, create a bitcoin wallet. You need to keep a backup so you can restore your wallet in case you lose access to it on your device. You can also buy more secure hardware wallets or print out a paper wallet for cold storage of cryptocurrencies.
Take care of the wallet security measures – this is the most important part. You need to write down the seed phrase to restore the backup or store the private key to access the wallet. If you lose this, you will not be able to restore your assets, which means you will lose them forever.
How to choose a crypto wallet
Choose any wallet that suits you. Here is a list of popular cryptocurrency wallets:
Warning: Websites for generating paper wallets can be attacked used for phishing. In addition, no one guarantees that the site owners are in on the confidential information about the wallets.
You can find a complete list of secure wallets on the Bitcoin.org website.
Step 2. Find a Bitcoin ATM
You do not need to take the wallet with you, but before the transaction, get the public address of the Bitcoin wallet to which the cryptomat will send coins after depositing cash. It would be most convenient to add funds to the wallet via a QR code in a mobile or other wallet, which can be printed out in advance.
So, you now have a wallet and an address you can use to receive BTC. To find a suitable Bitcoin ATM, use the Coin ATM Radar service where you will find a map of the location of the ATMs.
To quickly search for ATMs nearby, enter the address of the location where you are and start your search. There are 5 Bitcoin ATMs near 2430 8th St, New York at eth time of writing.
Click on any point to display more information about the cryptomat. The terminal we have chosen supports the exchange of BTC and DASH cryptocurrencies. For more information about the crypto ATM, click View Details.
The details page displays information about all supported coins and fiat currencies, as well as transaction fees.
Stage 3. Buy cryptocurrency
You found the required crypto ATM and got to it – what next? First, you need to get acquainted with the functionality, which will differ from the features offered by the usual ATMs for withdrawing cash. Some of them use a touch screen for control while others are controlled by standard buttons.
Bitcoin ATMs will also differ in some functions from each other, but the basic principle of operation will be the same:
Select the digital asset and currency to buy, and then enter the amount.
Specify the address of the wallet to which you will receive cryptocurrency, or scan the QR code. Make sure your wallet address is correct before proceeding.
Insert bills into the slot of the receiver.
If the cryptomat supports the setting of commissions, indicate the amount that you are willing to pay (not too small). The lower the fee to miners, the longer it will take for them to confirm the transaction.
Check all the details of the transaction and complete it.
If you encounter any difficulties during use, you can use the manual that is attached to the cryptomat. For example, on the details page of a BTC ATM we found, you will find the How to use Bitcoin ATM guide. It also has its own mobile app for iOS and Android.
If you manage to buy cryptocurrency, you can track the status of the transaction and view the details using the blockchain explorer by Tx ID or your wallet address. We recommend not going away far from the cryptomat until the transaction has at least 3 confirmations – this means that it will definitely not be canceled and that the funds will go to your Bitcoin wallet.
⬇
Which method is better: ATM, exchanges, or buying cryptocurrency from hand?
When choosing a purchase method, you need to be guided by criteria such as commissions, convenience, exchange rates and others. It's up to you. Let's compare which way is the best way to buy or sell Bitcoin for cash.
#
Bitcoin ATM
Crypto-exchange
Purchase from an individual
Speed ​​and convenience
It is enough to find the nearest ATM and use it. The transaction will take a few minutes and go through automatically.
You need to register an account and go through verification in accordance with the KYC/AML policy, which is not only inconvenient, but also requires disclosure of personal information.
You need to look for a buyer/seller. Finding a suitable counterparty can take several days.
Uncertainty: At any time, a deal can fail for a variety of reasons.
You need to choose a meeting place that may be inconvenient for you.
Commissions
The commission for the transaction and the exchange rate are known in advance and are usually small, since the process is automated. Although the commission may be higher for cryptomats: sometimes transaction fees reach or even exceed 10% of the exchange amount.
Low exchange fees. Purchase at the exchange rate. But the crypto exchange charges additional fees for deposits and withdrawals.
If a long time has passed from the moment of agreement to the start of the transaction, the rate may change greatly. The terms of the deal can be changed on the fly. It may take time to find a counterparty that offers suitable terms and commissions.
Anonymity
A Bitcoin ATM does not know personal data of the owner and cannot identify him. All transactions are conducted anonymously.
Crypto exchanges are not anonymous, as all clients go through the KYC procedure in order to work with fiat currency.
Personal data can be easily compromised in case of personal contact with another person. Not to mention that the counterparty may turn out to be not who they say they are.
Risks
Practically safe. As a rule, cryptomats are equipped with video surveillance cameras that can record instances of people breaking the law.
You don't need to worry about being monitored, however, the crypto exchange can be hacked. Although large exchanges hold most of their assets in cold reserves and clients can recover losses, the possibility of loss of funds should not be ruled out.
Making a deal with a stranger is quite risky, especially when it comes to large amounts. You will have to additionally worry about the security of the transaction.
Conclusion
A Bitcoin ATM is a convenient and anonymous way to quickly buy cryptocurrency for cash or convert it to fiat. The only limitation is that the cryptomat may not be located nearby, since they are not yet available in all cities and even countries. But if you are a resident of the United States or Canada, then most likely there will be no problems with finding a BATM.