How to Connect MetaMask to Binance Smart Chain
We've put together a quick instruction on how to link Binance Smart Chain to MetaMask to help you get started with BSC.
---
Step 1. Getting a MetaMask
If you already have the wallet, proceed to the next step.
MetaMask is available for download on Chrome and Firefox and iOS and Android for mobile users. You'll want to start by going to the MetaMask Download page. Select whichever platform you're using and follow the on-screen instructions to install it on your device. Then, as directed by the app, complete the setup.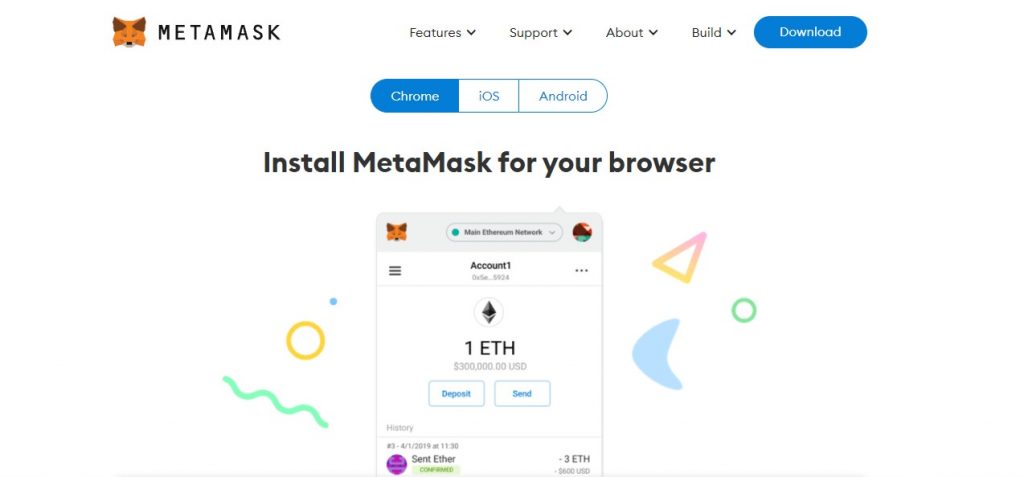 Create a wallet by clicking the Create a Wallet button. Make a private note of the backup seed phrase (preferably not on an Internet-connected device). If your gadget is broken or lost, you won't be able to reclaim your funds without this phrase. On the next page, please double-check that you've written them down. That's all there is to it. You should now be able to send and receive money from your wallet.
Step 2. Setting up the wallet
We need to get into the Settings to tell the wallet to connect to Binance Smart Chain nodes. We're looking for the Networks option on the Settings page. We'll need to manually add the Binance Smart Chain network, which isn't included with MetaMask, by clicking Add Network in the top-right corner.
There are two networks to choose from: the testnet or the mainnet. You can use both to transfer BSC tokens and BNB. Here are the parameters to fill in for each:
When you return to the main page after saving the web, you'll see two things: the network has been automatically set to the one you just entered, and the units are no longer denominated in ETH but BNB.
Step 3. Dealing with money
We'll copy the address (you can find it hovering over Account 1) and paste it into the Binance Smart Chain Faucet form. If you're trying out an app that uses BEP-20 tokens, Peggy coins might be of interest. They're essentially Binance Smart Chain tokens that are "pegged" to assets on other chains (like BTC, XRP, USDT, and so on), which means they all trade at the same price.

For the time being, let's stick to BNB. You can select the amount you want to receive from the Give me BNB dropdown menu. You may have to wait a few minutes for the funds to appear in your testnet wallet.
Transferring money is easy as well. Paste your address and click Send. If you want to, you can manually adjust the fees, or pass it and click Next. The transaction is then reviewed one more time; if everything seems good, click Confirm. That's all there is to it. When your transaction is complete, you'll receive an email notification.
Conclusion
MetaMask has long been the preferred method of entering the Ethereum ecosystem. But configuring it for Binance Smart Chain is just as available. Then you can benefit from years of development that have gone into making MetaMask a must-have tool for anyone working with decentralized applications.