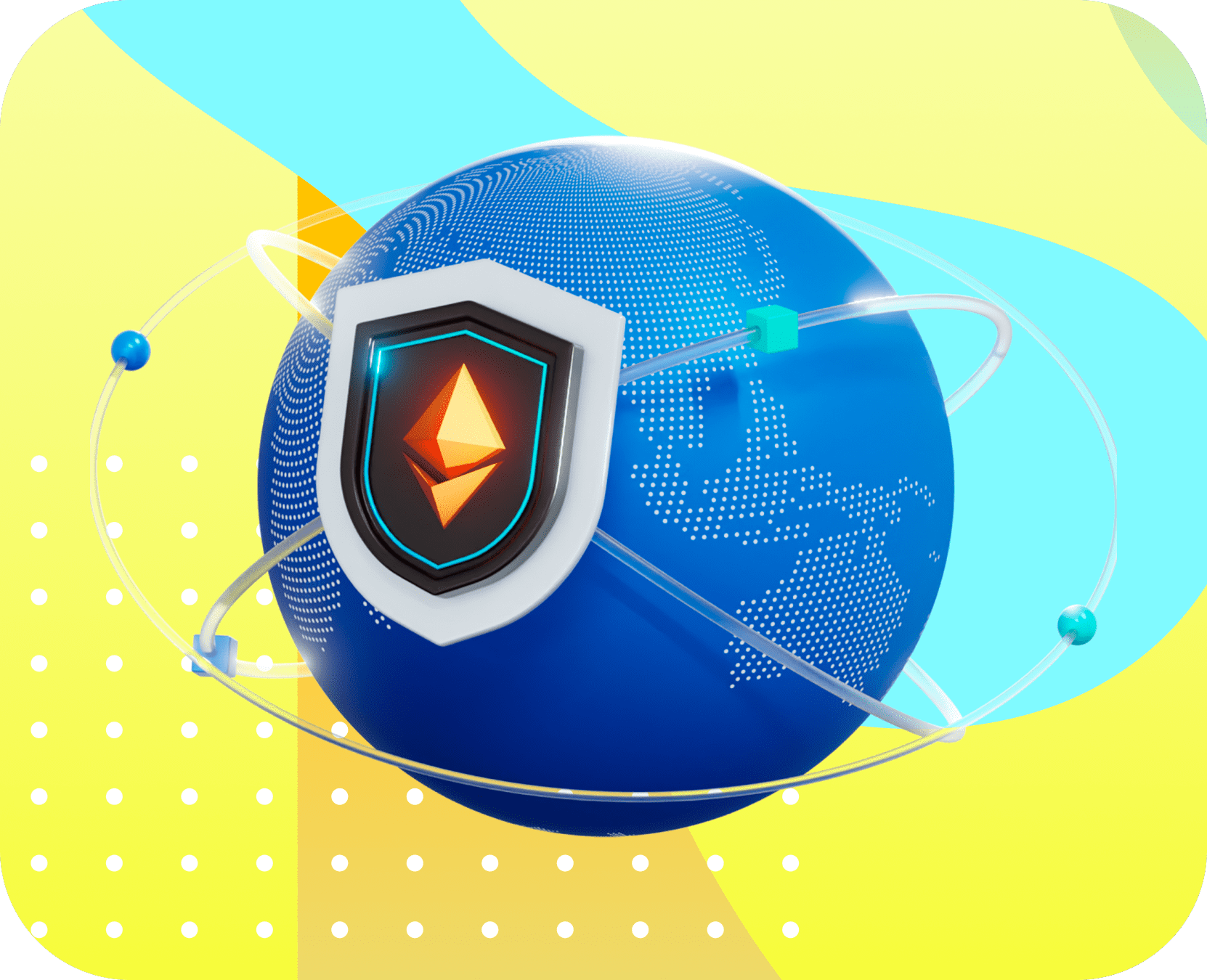 What Is Polygon (Matic) and How Does It Work?
It's safe to say that the future belongs to the multi-chain. Instead of a single blockchain attaining total control, there will undoubtedly be a range of interconnected networks, each with its own characteristics, which means different levels of performance and security.
The project was launched as the Matic Network but later renamed to Polygon. It intends to bring that multi-chain vision closer to reality by providing a platform for developing Ethereum-compatible scaling solutions. Their PoS (Proof of Stake) sidechain has already gained strong interest among Bitcoin and other cryptocurrency enthusiasts.
The long-awaited Ethereum scaling roadmap is finally beginning to take shape, and the Polygon project is a part of it. Developers will be able to quickly launch Ethereum-compatible scaling solutions, as well as stand-alone blockchains.
The concept of Polygon
Polygon is an Ethereum-compatible blockchain network and a scaling solution framework. The Polygon SDK is one of its essential services: it allows developers to easily design Ethereum-compatible networks using some ready-to-use components.
You may have heard of the Polygon Network, a Proof of Stake (PoS) sidechain and one of the Polygon ecosystem's first live products. Essentially, a sidechain is a chain that runs parallel to another blockchain and is linked to it. Why is it beneficial? Mostly because a sidechain can provide a greater transaction throughput and lower fees. If you've used the Polygon Network before, you'll know that it's lightning-quick and inexpensive compared to Ethereum. But this level of performance requires some compromises, which we will cover later.
Existing apps can be easily migrated to Polygon because it uses the Ethereum Virtual Machine (EVM). Thanks to that, users can have a similar experience to Ethereum, but with the added benefits of high throughput and low fees.
How does it work?
Secured chains and stand-alone chains are the two primary forms of Ethereum-compatible networks supported by the Polygon architecture. A rollup is an example of a secured chain, while a sidechain is an example of a stand-alone chain.
Secured chains rely on the chain's infrastructure to which they are linked, eliminating the need to develop their own security model. Separate chains, on the other hand, have to put effort into proving their own security measures. Given their nature, secured chains tend to provide a better level of protection, while stand-alone chains offer greater flexibility for specialized applications.
The Polygon sidechain is protected by its group of validators (validator pool) and must regularly provide checkpoints to Ethereum. Some argue that sidechains aren't a "pure" Layer 2 solution because of this: they can't rely on Ethereum's security, and it's an important distinction to understand.
Polygon plans to offer a broader range of scaling options in the future, including zero-knowledge rollups, optimistic rollups, and Validum chains. Once more of these scaling options are available, developers will have additional tools to create innovative solutions. We can also expect that these will work with existing Ethereum tools and wallets.
Use case scenarios for MATIC tokens
The MATIC token kept its name despite the rebranding of Polygon. It is used to pay network gas fees and to participate in governance.
Bridge of Polygons
The Polygon Bridge is the most practical method of transferring funds from a blockchain network to a Polygon sidechain. Because the bridging transaction occurs on the mainnet, you'll still have to pay mainnet transaction fees.
However, after it's done, you can take advantage of Polygon's low costs and quick transfers. Aside from that, several centralized exchanges provide direct withdrawal to the Polygon Network.
Rollups vs. sidechains
There is no consensus on whether a sidechain can be classified as a Layer 2 solution in the same way that a rollup can. It's important to understand this difference in order to navigate the multi-chain world. Sidechains and rollups come with their own security, performance, and user experience characteristics.
Given that rollups are secured chains and therefore they leverage the security that is already in place with Ethereum, they represent one of the most promising Layer 2 scaling alternatives.
That isn't to suggest that sidechains aren't secure. There haven't been real cases of malicious actors damaging the network, but theoretically, it might work this way with sidechains. This is why a trust component is crucial for using a sidechain in the context of both network validators and the bridge between the chains.
What are the other things to consider? There are higher fees and lower transaction speed if you use the ETH mainnet. With a rollup, on the contrary, you'll spend less and also have great security guarantees while having faster transactions. A sidechain, in its turn, will be even cheaper but come at a slight security compromise.
So, which is the best option? There isn't a unified answer to this, as it all depends on who will use these solutions and for what purposes. For instance, a social media-like system requires a great throughput and ultra-low fees, but perhaps not the highest security guarantees. In this scenario, you can compromise on security and reap off the benefits of high-level performance and cheaper costs. On the other hand, keeping anything government-controlled or related to sensitive data on a blockchain requires the highest levels of security imaginable, which is worth paying for, especially if lightning-fast transactions aren't required.
Different developer teams are constantly exploring and investigating how each of the described solutions fits into the general picture and might work for different projects. It's important to also consider the scalability factor as there could be scaling solutions designed for different industries.
Conclusion
Polygon is a framework for designing Ethereum-compatible blockchain scaling solutions. Because of its rapid, low-cost transactions and EVM compatibility, this Proof of Stake (PoS) sidechain has gained a lot of traction. Polygon plans to offer more scalability solutions in the future, such as zero-knowledge rollups, optimistic rollups, and stand-alone blockchains. Rollups and sidechains differ in the level of security they can provide so it's important to measure all the factors while deciding on what to use.